Gardels Awards
Kenneth D. Gardels Award
In Loving Memory of
Our Friend and Colleague
Kenneth D. Gardels
1954-1999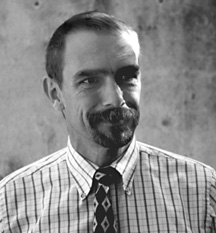 ...think globally, act locally
PREVIOUS AWARD RECEPIENTS
Recepient
Organization
Award Location
Date
Citation
Chris Little
UK Met Office
Virtual
December 8, 2021
Chuck Heazel
Individual Member
Virtual
December 9, 2020
Linda van den Brink
Geonovum
Toulouse, France
November 20, 2019
Joan Masó
Universitat Autònoma de Barcelona (CREAF)
Stuttgart, Germany
September 12, 2018
Marie-Françoise Voidrot
Open Geospatial Consortium
(awarded for work at METEO-FRANCE)
Southampton UK
September 13, 2017
Stan Tillman
Intergraph Corporation
Orlando, FL
September 22, 2016
Paul Scarponcini
Bentley Systems

Boulder, CO

June 4, 2015
Carl Reed
CTO, OGC
Boulder, CO
June 4, 2015
Peter Baumann
Jacobs University Bremen GmbH
Calgary, AB
September 17, 2014
Jeff de La Beaujardière
NOAA
Frascati, Italy
September 25, 2013
David Wesloh
NGA
Springfield, VA
June 20, 2012
Joshua Lieberman
Deloitte Financial Advisory Services, LLP
Boulder, CO
September 21, 2011
Ingo Simonis
iGSI GmbH
Toulouse, France
September 22, 2010
David Danko
ESRI
Cambridge, MA
June 24, 2009
Mike Botts
University of Alabama in Huntsville
Norcross, GA
September 17, 2008
Clemens Portele
interactive instruments GmbH
Enghien-les-Bains, France
July 11, 2007
Simon Cox
CSIRO
Edinburgh, Scotland
June 28, 2006
Doug Nebert
US FGDC
St. John's, NF
June 15, 2005
Kurt Buehler
founding CTO, OGC
Southampton UK
June 16, 2004
Martin Daly
Cadcorp Ltd.
Southampton UK
June 16, 2004
Edric Keighan
CubeWerx, Inc.
Reston, VA
June 11, 2003
William Lalonde
CubeWerx, Inc.
Reston, VA
June 11, 2003
Peter Vretanos
CubeWerx, Inc.
Reston, VA
June 11, 2003
Ron Lake
Galdos Systems, Inc.
London, UK
June 12, 2002
Arliss Whiteside
BAE Systems
Nashua, NH
June 6, 2001
Allan Doyle
International Interfaces
Redlands, CA
April 5, 2000
John Herring
Oracle Corporation
Reston, VA
June 16, 1999
 
About the award
The Kenneth D. Gardels award is a gold medallion presented each year by the Board of Directors of the Open Geospatial Consortium, Inc. (OGC) to an individual who has made exemplary contributions to the OGC's consensus standards process. Award nominations are made by members – the prior Gardels Award winners – and approved by the Board of Directors. The Gardels Award was conceived to memorialize the spirit of a man who dreamt passionately of making the world a better place through open communication and the use of information technology to improve the quality of human life.
Kenneth Gardels, a founding member and a director of the OGC, coined the phrase "Open GIS". Kenn died of liver cancer in 1999 at the age of 44. He was active in popularizing the open source geographic information system (GIS) "GRASS" and was a key figure in the Internet community of people who used and developed that software. Kenn was well known in the field of GIS and was involved over the years in many programs related to GIS and the environment, including the Research program in Environmental planning and Geographic Information Systems (REGIS), California Environmental Resources Evaluation System (CERES), Center for Environmental Design Research (CEDR), and the Tahoe Conservancy. He was a respected GIS consultant to the State of California and to local and federal agencies, and frequently attended GIS conferences around world.
Kenn is remembered for his principles, courage, and humility, and for his accomplishments in promoting spatial technologies as tools for preserving the environment and serving human needs.
| | |
| --- | --- |
| | |
| Current Award | Original Award |



Ken Gardels Award, Kenn Gardels Award, Ken Gardells Award, Kenneth D. Gardels Award