There was a principled and powerful representation in attendance at OGC's Location Powers event in London last November. Ordnance Survey hosted the event at the Geovation Hub with 23 speakers over two days. Representatives from across finance, transport/logistics, and construction/maintenance markets described their organizations' approach to Environmental, Social, and (corporate) Governance (ESG) reporting and how it benefits from geospatial technologies. The event highlighted the need for sharing location information easily to many stakeholders.
"This Location Powers event has been eye-opening in understanding how financial experts and geospatial practitioners can look at the same data in very different ways," said Scott Simmons, OGC's Chief Standards Officer. "Working from the perspective of each will help us identify the right targets for standardization and development of best practices in the use of geospatial data to support accurate and comparable ESG metrics."
While nation states are working towards their United Nations (UN) Sustainable Development Goals for 2030, corporations are being incentivised to work across international borders and throughout their supply chain in an effort to reduce carbon emissions and mitigate and adapt to climate change risks. Self-regulation has not been effective and new EU legislation, due in June 2023, could change the economic landscape not just in Europe, but globally. Geospatial's role will be crucial in this effort.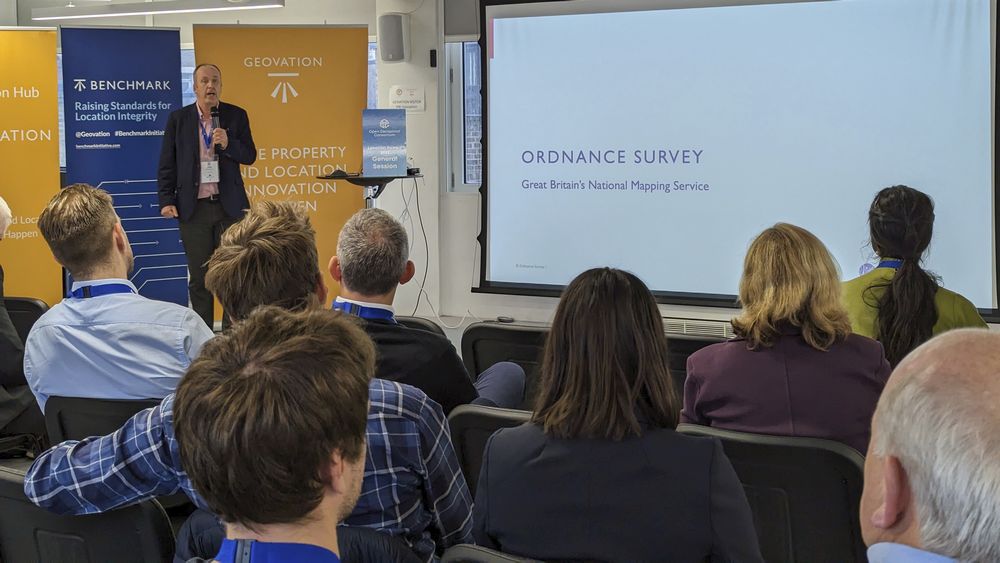 A corporation's voluntary self-assessment is the current source of most ESG reports, as stand-alone documents or as provided with their annual report. The information being supplied can be variable, to differing standards, overly-optimistic, or even take a cynical approach that 'green-washes' their actions. For international corporations, being able to reassure stakeholders and investors that their business model can extend into the future requires more diverse data to be included in ESG reporting.
For each of the data topics – environment, social, and (corporate) governance – there is a location aspect. Environmental data can be derived from Earth Observation (EO) and remote sensing sources. Social data can be sourced from census, social media, and on-the-ground news reports. And both the Environmental and Social aspects are directly reflected in governance. What regulatory authorities and other organizations are searching for is authoritative, consistent, and reliable data from which they can verify their own datasets against the validity of corporations and their ESG reports.
Read on to learn what was discussed, or access recordings and slides from the event on the OGC Location Powers 2022 website.
Two Days of Insights
The Location Powers provided attendees with two days of focused content: Day 1 covered the challenges of the various industry sectors and Day 2 highlighted the geospatial sector's response to those challenges. Each day included expert presentations with Q&A, breakout sessions on various sector topics, and an end-of-day expert panel to share outcomes and insights from the breakouts. There were plenty of opportunities to network with other attendees and speakers during the breaks, over an enjoyable lunch, and an evening drinks reception.
Day One
After introductions, Richard Peers, Founder, ResponsibleRisk kicked off the event with a detailed overview of ESG and the various standards available in the context of COP27 including the Task Force on Climate-Related Financial Disclosures (TCFD) that serves to mitigate, not just deal with, outcomes, and the Transition Framework for Nature (TNFD) to describe the governance and strategy.
Yasmin Raza, ESG Market Intelligence & Engagement Team Manager, Financial Conduct Authority (FCA) spoke specifically about how the finance sector in the UK plans to move to become the NetZero world capital of finance. The FCA will introduce three key labels to help consumers distinguish between financial products: Sustainable Focus, Sustainable Improvers, Sustainable Impact.
David J. Patterson, Head of Conservation Intelligence, World Wide Fund for Nature (WWF-UK) highlighted the difficulties in accessing up-to-date data on biodiversity at a suitable resolution for analysis when accuracy of data sets was hard to determine.
Andrew Coote, Director, ConsultingWhere described the implementation of the UN Integrated Geospatial Information Framework (IGIF) aimed at developing nations and how the UN was supporting them to move from country-level guidance to strategic localized action plans.
Franca Wolf, Senior Analyst, Verisk Maplecroft expanded on this theme further by talking about the geospatial risk exposure to climate change for investors. Corporations want to be able to forecast ahead and anticipate their ESG rating to mitigate their exposure to future risks.
Scott James, Partner, Ward Williams Associates (WWA) brought us back to the ESG reporting reality for most businesses: how do you find the data you are looking for and how can you document the good that you are doing? He described the WWA journey through the lens of becoming B-Corp Certified and the overall benefit of attracting new talent and customers.
Daniel Barlow, Innovation Policy at British Standards Institution (BSI) presented remotely as he dialed in from COP27 to relay the new ISO NetZero Guidelines for industry.
A panel discussion on "Future trends in ESG business models from banking, logistics, and construction" included: Michael Groves, CEO, Topolytics; Mariam Crichton, CEO, 7 Satya; Jen Dixon, Business Analyst & Ethics Advisory Group, Esri UK; and was hosted by Donna Lyndsay, Strategic Market Lead – Environment and Sustainability, Ordnance Survey.
The panelists raised topics on ethics in data collection, human rights, geospatial data not being instant, and the cost and reduction of energy consumption. The most important discussion was regarding the question: "does the C-Suite even care about ESGs? And how do we get them to care, especially when this may highlight uncomfortable human rights practices in the supply chain."
Conversation went on to discuss how and when to learn from ethicists, and even ventured into the role that western and eastern philosophies could play. The role of ESG reporting has been voluntary so far, but international corporations are soon to be brought under regulatory security, which will require a change in mindset to adapt to new market requirements.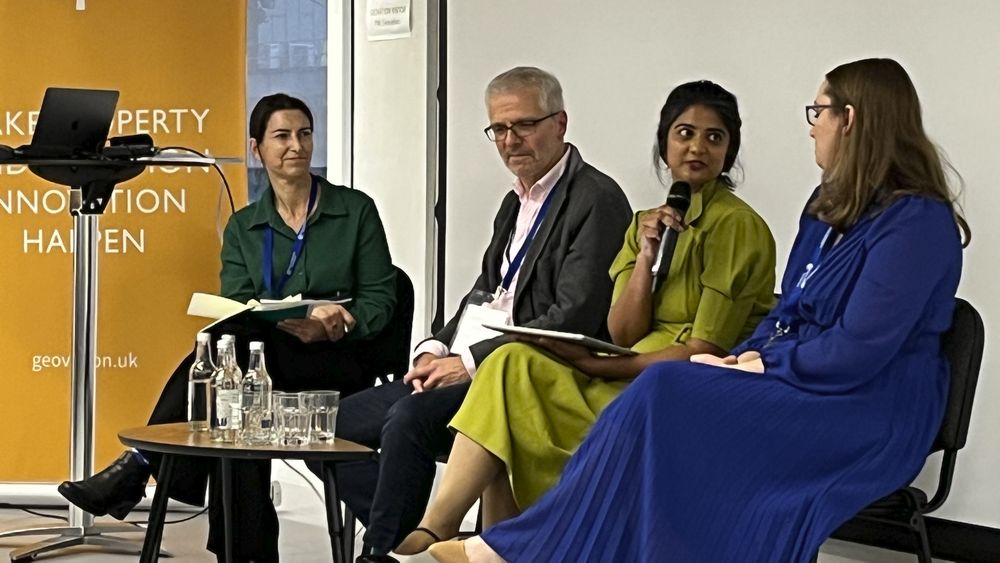 Day Two
The first speaker for the second day was Ed Parsons, Google's Geographer. Ed talked about how the geospatial sector is responding to the sheer volume of geospatial data being collected that needs to be evaluated and audited. Google Maps now offers route options based on releasing fewer GHG emissions and better fuel efficiency. Google Environmental Insights Explorer offers Machine Learning (ML) capabilities to city and regional authorities.
Simon Casey, Channel Sales Manager, Satellite Vu brought to our attention the new developments in Thermal Infrared (TIR) sensors in terms of resolution and high (10-20) revisits per day, and how it has enabled the detection of small zones releasing excessive thermal energy, such as vessels or wildfires.
Scott Simmons, Chief Standards Officer, OGC, compared and contrasted the top ESG rating agencies and their ESG indicator definitions. He engaged the participants to discuss what data that contributes to ESG ratings could or should be standardized and which is outside the realm of geospatial standards.
Mattie Yeta, Chief Sustainability Officer, CGI assessed the ESG commitments of her organization to develop their own system of ESG reporting, including data centers, travel, and natural capital. CGI is working on a Sustainability Exploration Environmental Data Science (SEEDS) with the UN.
Ali Nicholl, Founder & Engagement, IOTICS raised the big ESG data challenge that needs to be resolved by collaboration and cooperation through digital ecosystems.
Allan Jamieson, Data Standards and Governance, Ordnance Survey (OS) highlighted the importance of authoritative data, and building trust for the validation of ESG reporting.
Olive Powell, Head of Geography & Geospatial and Charlie Dacke, Head of Geospatial Technology & Standards, Office for National Statistics (ONS) presented the challenges of providing statistics for the public good while maintaining the privacy of individuals by using the Reference Data Management Framework (RDMF).
Andrea Santiago, Subdirector, National Institute of Statistics and Geography of Mexico (INEGI), joined us remotely to present on using the Locus Charter to balance privacy and analytic power.
Group discussion from breakout sessions and closing remarks hosted by Scott Simmons focused on next steps. The panel consisted of: David Philp, Director – Digital Consulting, Strategy & Innovation – Europe, Digital AECOM; Marzia Bolpagni, Head of BIM International – Associate Director, MACE; Oliver Morris, Account Manager, Tensing; and Ian Prentice, Business Development Manager, Carto.
The panelists noted that, when it comes to customers finding and choosing datasets or processing models, there is a competitive advantage for geospatial businesses in making a range of tasks self-service. The Geospatial community has the technology and data, but needs to convey the trustworthiness of these data and services by making methodology more transparent. Fortunately, there is an increasing level of trust in publicly-released datasets and consideration should be made about use of the Gemini Principles as a good way to build trust.
As Allan Jamieson, Data Standards and Governance, Ordnance Survey (OS), said during the event: "By providing authoritative geospatial data, trust will be built in the validation of ESG reporting."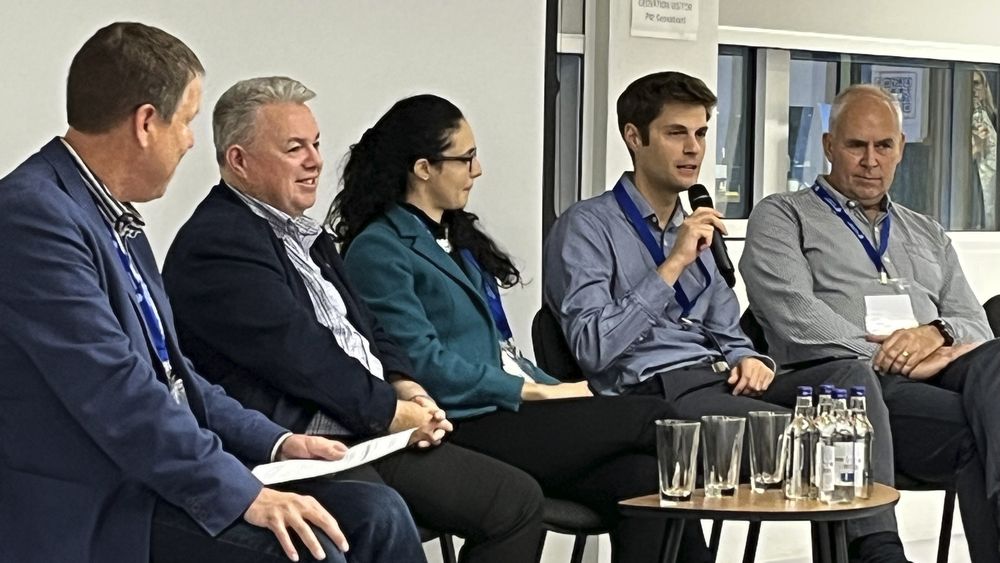 All slides and recordings from OGC Location Powers on ESG Reporting are publicly available on the OGC Location Powers 2022 website. The full results of the OGC Location Powers event will be released as a white paper in Q1 2023.
Tags:
Climate Change
,
Environmental
,
ESG
,
Governance
,
Social