Partnership between OGC and the Open Design Alliance will promote cooperation on open geospatial standards and allow users to do more with BIM, CAD, and Geospatial data.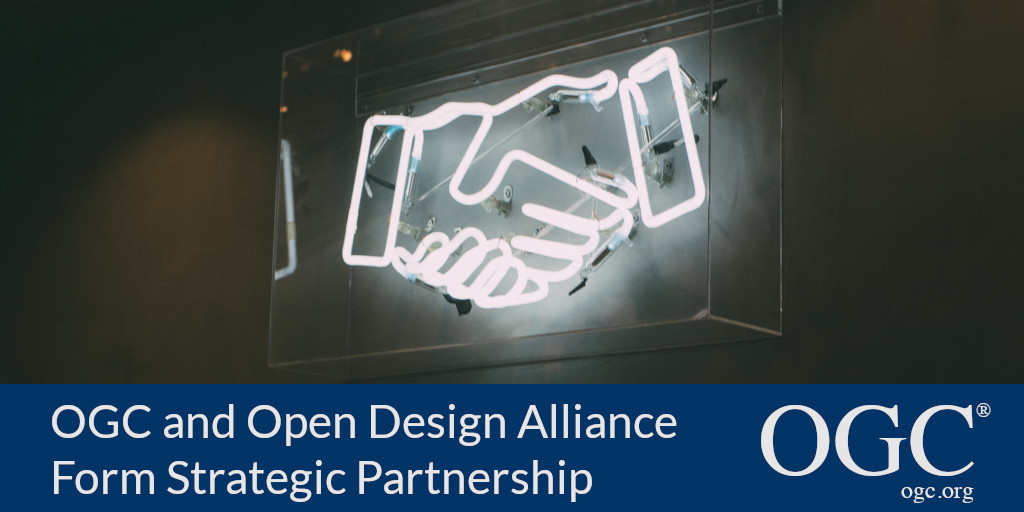 The Open Geospatial Consortium (OGC), the international consortium driving the creation and adoption of open geospatial standards, and Open Design Alliance (ODA), the leading provider of CAD and BIM interoperability solutions, announced today a strategic partnership to promote and strengthen the use of open standards for the location and geospatial industries.
ODA is a not-for-profit technology consortium that builds Software Development Kits (SDKs) for popular CAD and BIM standards including IFC, .dwg, and Autodesk® Revit® files. ODA software is used by more than 1000 companies world-wide, and its solutions are a recognized standard in the industry.
OGC is a not-for-profit international standards organization founded in 1994, and comprises industry, government, and academic members each dedicated to making geospatial (location) information and services FAIR – Findable, Accessible, Interoperable, and Reusable.
OGC's leadership in creating open standards forms a natural synergy with ODA's expertise in standards implementation. The partnership between OGC and ODA is intended to develop and strengthen this synergy to the benefit of both organizations and the broader community.
"OGC and ODA have complementary efforts to achieve data interoperability," said Nadine Alameh, OGC CEO. "OGC is excited to work with ODA to help our respective members and the larger user community do more with BIM, CAD, and Geospatial data."
"ODA is very pleased to be partnering with OGC," said Neil Peterson, ODA President. "ODA and OGC have a significant number of common members, and this cooperation will help to fast-track projects that are of key interest to both organizations."
About ODA
ODA builds SDKs for people who work with complex engineering data. ODA offers platform-agnostic solutions for proprietary and open engineering formats, including data access, visualization, cloud development, publishing and more.
Learn more at opendesign.com.
About OGC
The Open Geospatial Consortium (OGC) is an international consortium of more than 500 businesses, government agencies, research organizations, and universities driven to make geospatial (location) information and services FAIR – Findable, Accessible, Interoperable, and Reusable.
OGC's member-driven consensus process creates royalty free, publicly available geospatial standards. Existing at the cutting edge, OGC actively analyzes and anticipates emerging tech trends, and runs an agile, collaborative Research and Development (R&D) lab that builds and tests innovative prototype solutions to members' use cases.
OGC members together form a global forum of experts and communities that use location to connect people with technology and improve decision-making at all levels. OGC is committed to creating a sustainable future for us, our children, and future generations.
Visit ogc.org for more info on our work.
"