Scott Simmons
Chief Standards Officer
Colorado, USA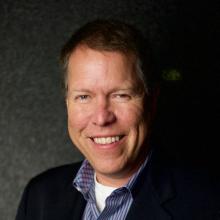 About Me:
Mr. Simmons is OGC's Chief Standards Officer. In this role, he provides oversight and direction to the Consortium's technical and program operations and deliverables. Mr. Simmons also continues to lead the OGC Standards Program, where he ensures that standards progress through the organization's consensus process to approval and publication. Preceding his time as a member of OGC staff, Mr. Simmons was an active member of OGC, promoting best practices in 3D Information Management (3DIM) as chair of the OGC 3DIM Domain Working Group and chairing or participating in numerous OGC infrastructure, mobility, and web services working groups. His OGC-related research has focused on data lifecycle management, integration, and dissemination.
Mr. Simmons was formerly an Executive Director for CACI International, Inc. (CACI). At CACI, Mr. Simmons responsibilities included alignment of new business opportunities with fielded or researched capabilities in the geospatial domain. CACI acquired TechniGraphics, Inc. in 2010 where Mr. Simmons was the Chief Technology Officer. From 1993 to 2000, Mr. Simmons worked as a consulting geologist in the areas of structural geology, seismic risk, and geochemistry for GeoSyntec Consultants, where he also founded and managed the firm's geospatial operations.
From 1988 until 1993, Mr. Simmons worked as an exploration and production geologist in the oil and gas industry where he had particular expertise in redevelopment of declining oil and gas fields as well as the practical application of geospatial technology. Mr. Simmons has also served as an Adjunct Professor at the College of Wooster, on the Advisory Board of the GIS Cluster at the Rocky Mountain Innosphere, and as a subject matter expert for seminars at universities and conferences around the World. He holds a Bachelor of Science degree in Geology from the University of Texas and a Master of Science degree in Geology from Southern Methodist University.