ACCORD
For more information please contact innovation@ogc.org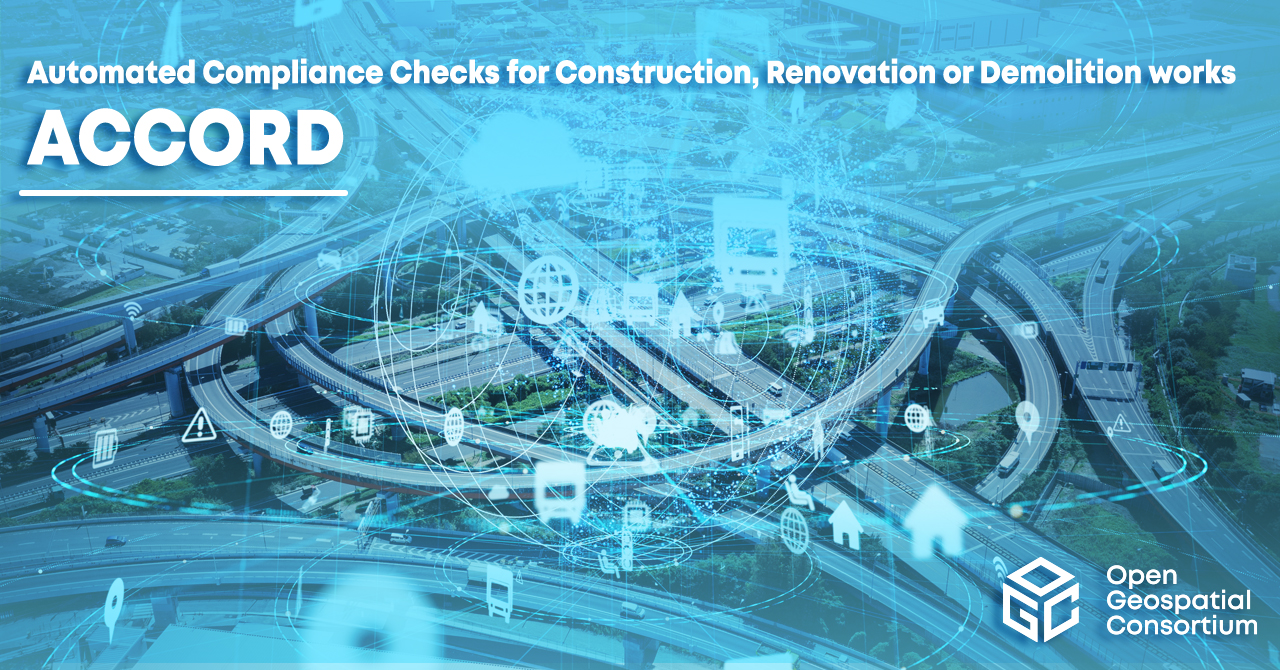 Construction consumes a lot of energy and causes quantities of greenhouse gases. Climate-neutral construction is therefore an important contribution to climate protection. In the future, the focus will already be on sustainability and resource conservation when planning buildings. For example, building materials are to be recycled according to the principle of the circular economy

The ACCORD project supports this new approach. The aim is to digitize approval and compliance processes in the planning of construction projects. Planning and construction processes are to become more effective and of better quality. All this will be based on open and neutral standards for data exchange.
With the ACCORD project, the OGC supports the targets of the EU Green Deal as well as the new European Bauhaus initiative. It also pursues the goals of the United Nations Framework Convention on Climate Change, according to which global climate change is to be stabilized and emissions of greenhouse gasses are to be reduced.
To this end, a method of digital design, construction and operation of buildings and other structures (BIM) and other data sources will be used. It is important for building permit applicants and government agencies that these digitized processes are human-centered, transparent, and cost-effective.
ACCORD will develop a semantic framework for European digital building permit processes, regulations, data and tools. This framework will drive the formalization of rules and the integration of existing compliance tools as microservices. ACCORD will develop solutions and tools that provide consistency, interoperability, and reliability with national regulatory frameworks, processes, and standards. The solutions will be implemented and demonstrated in construction projects in various EU regulatory contexts: UK, Finland, Estonia, Germany and Spain.
ACCORD supports:
the development of open interfaces that allow local authorities to choose their digital services without lock-in.
automating the verification of environmental regulations (CO2 emissions, life cycle assessment, and circular economy) by developing machine-readable rules, thereby managing the digital and green transitions
creating information guidelines for structured data models to increase the value of buildings and reduce their operating costs; and
providing the open ACCORD framework based on microservices. They enable organizations to connect and develop solutions that lead to a scalable, durable, and flexible permitting ecosystem.

Tags:
3D Tiles, automation, BIM, CityGML, CityJSON, Climate Change, Digital Building Permit, Digital Twins, European Green Deal, OGC APIs, Smart Cities