USAGE
For more information please contact innovation@ogc.org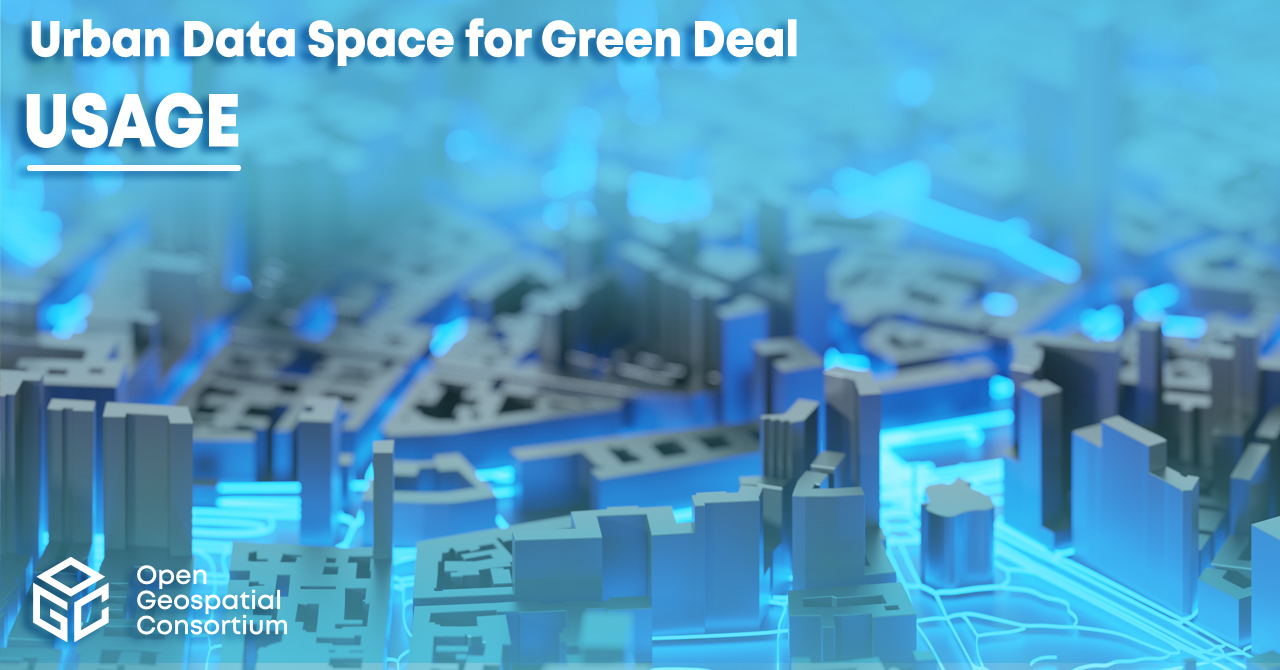 Is it worth installing a photovoltaic system on the roof of my house? What is the air quality like in the city where I live? Is there a risk of flooding in the area where I want to build a house? These are questions to which there are, as yet, no easy-to-find answers. Although countless environmental and climate data are currently being collected, they are not easily accessible to everyone. This is about to change.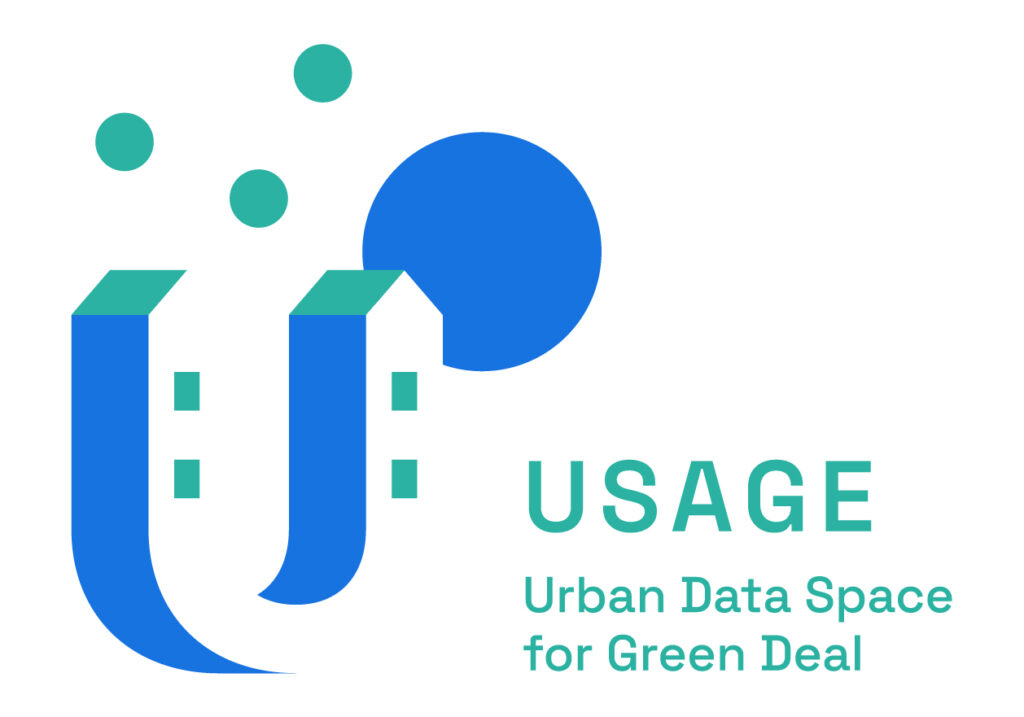 The Horizon Europe project USAGE (Urban Data Space for Green Deal) aims to provide solutions and mechanisms to make city-level environmental and climate data available to citizens. USAGE thus supports the European Green Deal, after which Europe is to be climate neutral in 2050. The project starts where climate change is felt the most: in urban areas.
USAGE aims to create a decentralized infrastructure for the trusted collection, processing and exchange of data based on commonly agreed principles. With easy access and analysis of the data, policy decisions can be made to address climate change in cities.
The consortium is led by the Universidad Politécnica de Madrid. It works with interdisciplinary partners (universities and research centers, large and small companies, municipalities) from five European countries.
With a budget of about 4 million euros, USAGE will provide innovative governance mechanisms, consolidated agreements, AI-based tools and data analysis. It can access and share data from Earth observation, the Internet of Things, authoritative sources, and the crowd. This is based on standards for data and service interoperability. The OGC contributes its expertise in data modeling and standardization. The goal is to provide as many standardized services as possible to make climate data as easy to use as possible in an urban context.
The solutions developed by USAGE will be tested and evaluated in four medium-sized pilot cities: Ferrara (Italy), Graz (Austria), Leuven (Belgium) and Zaragoza (Spain). The goal is to be able to apply the solutions in other urban areas.
The USAGE project fits into the policy agenda that supports green and digital transformation worldwide. To achieve the goals of the Green New Deal, it is necessary to adopt a "data-driven" approach based on detailed data and information (European Data Strategy, 2020). In this way, environmental policy can be co-created, with citizens, civil society, and the private sector working together with institutions on technological and social solutions.
There are always legal and technical barriers to sharing urban data. These should be overcome so that it can be easily and quickly used for policies related to Local Green Deals (LGD) between public institutions, private organizations, and civil society. Security of data and preservation of privacy are of great importance.
OGC standards and the supporting tools play an essential role in this context in creating the necessary integratability and usability of data. The SensorThings, OGC-APIs (insbesondere OGC API-Features, API-Tiles, API-Processes and Records, the OGC-Rainbow, as well as OGC-W3C DCAT and derived profiles will probably be used.
The USAGE project has received funding from the European Union's Horizon Europe Framework Programme for Research and Innovation under the Grant Agreement no 101059950 – call HORIZON-CL6-2021-GOVERNANCE-01-17 (IA)

Tags:
Climate, European Green Deal, OGC API - Records, OGC APIs, SensorThings, Smart Cities