OGC is seeking the provision of consulting services in support of the Compliance Program's TEAM Engine validator tool and related Executable Test Suites.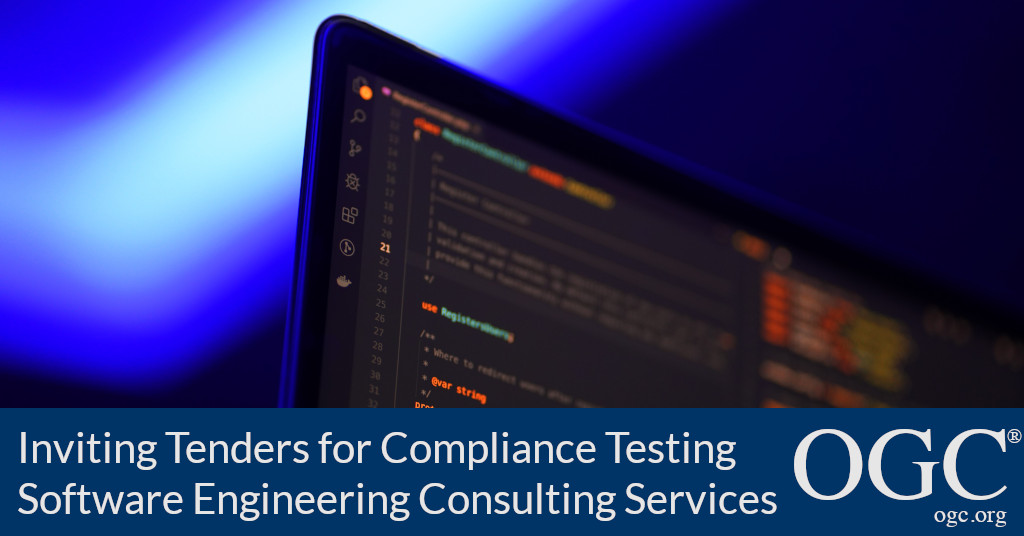 The Open Geospatial Consortium (OGC) invites organizations to bid for providing Software Engineering Consulting Services to the OGC Compliance Program. Interested organizations should respond to the Invitation To Tender (ITT). Responses close August 15th, 2021.
The OGC Compliance Program provides a certification process that ensures organizations' solutions are compliant with OGC Standards, creating confidence that any compliant product will seamlessly integrate with other compliant solutions – regardless of the vendor that created them.
The certification process makes use of the OGC Validator tool (aka TEAM Engine), which enables software developers to test whether their products comply with OGC Standards. The Invitation to Tender (ITT) concerns the provision of consulting services in support of the OGC Compliance Program, including working on issues and improvements related to TEAM Engine and the Executable Test Suites that power it.
Further information on the required services, as well as instructions for bidders, are contained in the Invitation to Tender: Provision of Compliance Testing Software Engineering Consulting Services. The deadline for responding to the ITT is 22:00hrs UTC on August 15th, 2021.
More information about the OGC compliance process is available at ogc.org/compliance.
About OGC
The Open Geospatial Consortium (OGC) is a collective problem-solving community of experts from more than 500 businesses, government agencies, research organizations, and universities driven to make geospatial (location) information and services FAIR – Findable, Accessible, Interoperable, and Reusable.
The global OGC Community engages in a mix of activities related to location-based technologies: developing consensus-based open standards and best-practice; collaborating on agile innovation initiatives; engaging in community meetings, events, and workshops; and more.
OGC's unique standards development process moves at the pace of innovation, with constant input from technology forecasting, practical prototyping, real-world testing, and community engagement.
OGC bridges disparate sectors, domains, and technology trends, and encourages the cross-pollination of ideas between different communities of practice to improve decision-making at all levels. OGC is committed to creating an inclusive and sustainable future.
Visit ogc.org for more info on our work.
"