OGC Routing Pilot Sprint will help finalize the candidate standards for OGC API – Routes – Part 1: Core and the OGC Route Exchange Model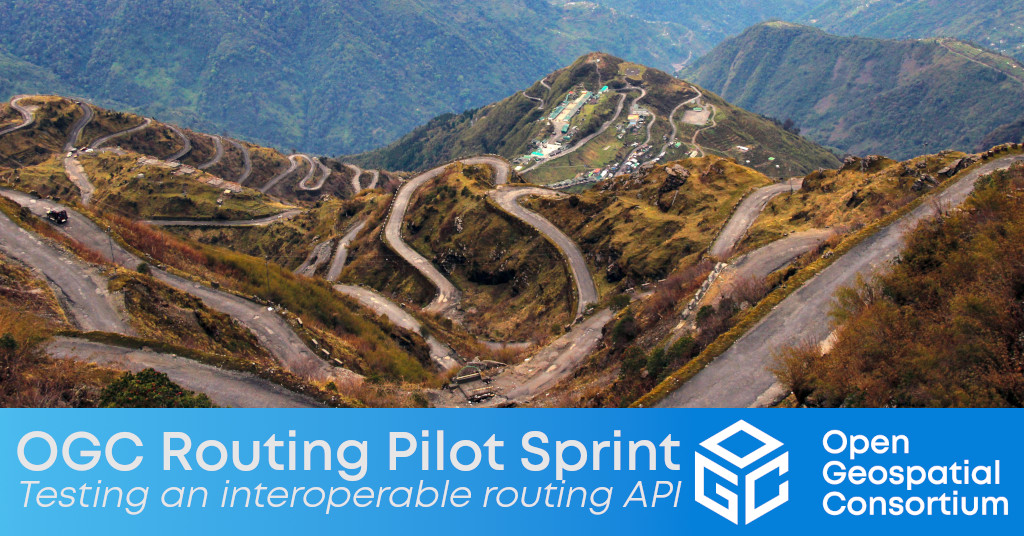 The Open Geospatial Consortium (OGC) has released a Call for Participation (CFP) to solicit proposals for the OGC Routing Pilot Sprint, running November 22-December 3, 2021. Funding is available for participants. Submission proposals close November 5, 2021.
This initiative builds on what was accomplished in the OGC Routing Pilot, which concluded in September 2019.
OGC API – Routes – Part 1: Core and the OGC Route Exchange Model candidate specifications are currently in draft form. While they are close to finalization, they need to be tested, issues need to be resolved, and future work needs to be documented.
The goal of the Sprint is to finalize these two candidate standards and develop three implementations for each, in order to prove out the existing documentation from the Routing SWG, resolve minor issues that are not projected as future works, and develop or enhance existing future works. All issues found during the Sprint will be documented in the GitHub repository, as should any desired future works.
OGC API – Routes – Part 1: Core is a modular API building block that looks to: create efficiencies in computing new routes; specify additional or new endpoints; communicate routes synchronously or asynchronously; delete stored routes on a server; swap profiles of routes; and more. The minimum requirement for a Routing API is to compute a route based on a start and end point. The resulting route is encoded using the Route Exchange Model. These requirements enable implementations to work in all types of connectivity situations, including Denied, Disrupted, Intermittent, and Limited (DDIL) bandwidth communications networks.
For more background information on the early development of OGC API – Routes and the OGC Route Exchange Model, see the two-part Building an Interoperable Routing Engine on the OGC Blog, or visit the OGC Routing Pilot webpage.
OGC Members interested in staying up to date on the progress of the OGC API – Routes and Route Exchange Model Standards, or contributing to their development, are encouraged to join the Routing SWG via the OGC Portal.
The Call For Participation for the OGC Routing Pilot Sprint is available on the OGC Portal. Participation in this particular Sprint is open to OGC Members only. Submission proposals close November 5, 2021.
About OGC
The Open Geospatial Consortium (OGC) is a collective problem-solving community of experts from more than 500 businesses, government agencies, research organizations, and universities driven to make geospatial (location) information and services FAIR – Findable, Accessible, Interoperable, and Reusable.
The global OGC Community engages in a mix of activities related to location-based technologies: developing consensus-based open standards and best-practice; collaborating on agile innovation initiatives; engaging in community meetings, events, and workshops; and more.
OGC's unique standards development process moves at the pace of innovation, with constant input from technology forecasting, practical prototyping, real-world testing, and community engagement.
OGC bridges disparate sectors, domains, and technology trends, and encourages the cross-pollination of ideas between different communities of practice to improve decision-making at all levels. OGC is committed to creating an inclusive and sustainable future.
Visit ogc.org for more info on our work.
"