Francesca Noardo, Ph.D
Project Manager, Collaborative Solutions and Innovation Program
Italy, Europe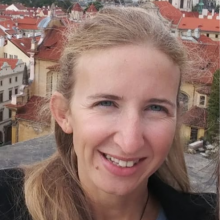 About Me:
Francesca Noardo is responsible for planning and managing OGC Collaborative Solutions and Innovation Program initiatives.
She works towards the integration of multi-source spatial data, in particular, detailed 3D information systems (3D city models and Building Information Models), in interoperable 3D maps, complying with Open standards and having consistent semantics and correct geometry. The aim is the concrete use of such technology and reuse of such data for urban and land management applications, such as the digitalization of building permits issuing.
She holds a BSc and MSc in Architecture from the Politecnico di Torino (Italy) and a PhD in Cultural Heritage developed in the field of Geomatics at the Politecnico di Torino. Her experience in the 3D city model and GeoBIM topics grew in the postdoc research years at the Delft University of Technology (NL) in the 3D geoinformation group.